Friday, October 29, 2010
Larry H. Miller Used Car Supermarket 1st Annual Food Drive
The Staff at Larry H. Miller's Used Car Supermarket is VERY excited to announce our 1st Annual Food Drive. We have partnered with the Utah Food Bank to raise money and collect food donations for those in our community the need our help. We have set a lofty goal for ourselves of raising $3000 and 750 lbs of food over the next month and a half. We will be accepting donations at our dealership or as many have come to know us "The Big Green Building in the Heart of the Automall".
Donations will be accepted at:
Larry H. Miller's Used Car Supermarket
10910 S. Automall Drive
Sandy, UT 84070 (801) 553-5300


Sunday,June 6,2010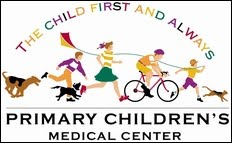 We are so excited to have our General Manager Travis Johnson and our General Sales Manager Mike Gore join up with Primary Children's Medical Foundation.
On May 24th, 2010 our dealership donated $5,000 worth of XBOX 360's to be used in the Neru Trauma Unit at Primary Children's Hospital. Coming up on
J
une 6th, 2010 at 10:00 AM on channel 5, Travis and Mike will again be joining up with Primary Children's Hospital for their annual fundraising telethon.
During the telethon from 10:00 AM to 10:30 AM Travis and Mike will be matching donations from the viewers. We wanted to give you this opportunity to join the Larry H. Miller Used Car Supermarket Family in putting the child first and always.